eNATURE waste management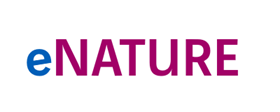 Complex solution for tracking and evaluating quantities, costs and revenues related to waste shipments. Extensive reporting, also as proof to the authorities (new Commercial Waste Ordinance). In addition to the access costs, a monthly tariff is charged (see details).
Product description
eNATURE - Waste Management
eNATURE waste management as a component of the eNATUREcloud enables the creation and evaluation of orders with the associated master data. The master data can be entered in any detail and individually. This includes data from:
Producers/locations (in a freely definable company structure)
Sources
Cost centers
Suppliers
Contact persons including transmission lists
Permits
Supplier agreements
dynamic price lists
Container
Materials (waste)
File repositories
Connection to the eANVportal
Labels to define individual properties
The orders are created on the basis of supplier contracts and costs and/or revenues can be assigned to them several times. This enables a quantity/cost analysis by cost elements, cost centers, suppliers, materials, AVV over any period of time.
Orders can be created for both hazardous and non-hazardous waste. Costs and invoices can be entered and assigned to cost centres.
The electronic accompanying documents required for ordering hazardous waste can be created automatically and signed and sent within the application. A licence for the eANVportal must be ordered separately.
Tariff options
In the following order process, please select your optimal tariff based on the expected disposal processes for non-hazardous waste per year.
The tariffs each include an inclusive volume with discounted conditions. Additional consumption will be charged separately per transaction.
Tariff
Price / month (plus VAT)
eNATURE-Waste Management 100 (incl. 100 operations / year) 50,00 €
eNATURE waste management 200 (incl. 200 operations / year) 55,00 €.
eNATURE waste management 500 (incl. 500 processes / year) 69,00 € €
eNATURE-Waste Management 1000 (incl. 1000 processes / year) 87,00 €
eNATURE Waste Management - 2500 (incl. 2500 operations / year) 149,00 € €.
eNATURE waste management 5000 (incl. 5000 processes / year) 252,00 € €
Contract Conditions / Duration
The license model for eNATURE waste management entitles you to unlimited use within one client with any number of locations and producer numbers. The sole assessment basis for the monthly license fees is the number of annual orders for non-hazardous waste. For eANVportal clients, the one-time registration fee is waived (this fee will be credited after verification by us when the invoice is issued). If more than the waste disposal orders included in the tariff are consumed, each waste disposal order will be invoiced at the unit price of 0.50 €. The classification of the maximum disposal orders is made by you and can be adjusted annually up to 4 weeks before the end of the year. The term of the contract begins with the productive start and has a minimum contract term of 12 months. Thereafter, it is extended by a further year if it is not terminated by one of the contracting parties 12 weeks before the end of the minimum contract period. Payment for the tariffs: up to tariff eNATURE AM 2500 annually, from eNATURE AM 5000 quarterly in advance. (The tariffs are selected via the shopping basket)
250.00 € once
---
Customer reviews
There are no reviews yet